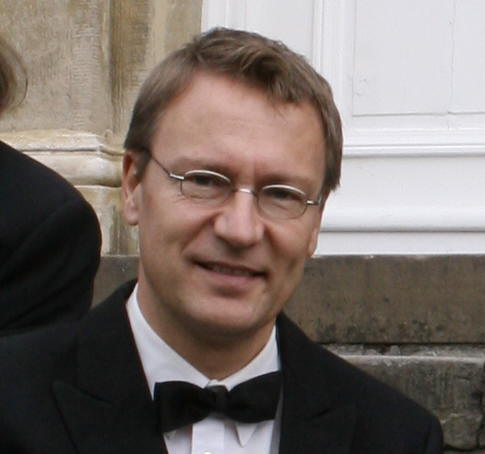 Born in 1963, Klaus Storm received his first musical education at the age of six with the piano. His oboe education started with Heinz Nass (Pforzheim) and continued with Reinhard Lüttman (Paris/Münster) and Jochen Müller-Brinken (Berlin/Würzburg). Storm's ideas about - and interpretations of - the sound of the oboe were decisively influenced by the oboists Lothar Koch (Berliner Philharmoniiker) and Klaus Becker (Consortium Classicum).
After his studies, Storm's numerous performances as a concert soloist were quickly recognised and he was repeatedly honoured by the Press and by audiences. He was influenced also by the classic interpretations of the conductor of the Kammerphilharmonie Amadé, Frieder Obstfeld. In addition to his membership of this orchestra, Storm also played for several years in the Deutsche Kammerakademe Neuss am Rhein; and today, as principal oboe in the Kourion-Orchester Münster, he is closely involved with interpretation of big solo parts by J.S.Bach and is increasingly interested in historic ways of playing Baroque music.
In 2000 Storm founded the woodwind quintet Ensemble Viento and with this group undertook many tours abroad to various countries including South Africa and Venezuela. A CD production followed, attracting Press comment such as: "A splendid album – gorgeous wind music, crystal-clear sound in perfect balance."
Because of his passion for mixing deeply in the classic repertoire with strings, Storm founded the

Oboe Stringendi Quartett

. In addition to being in demand as a studio musician and orchestral player, Storm is also manager of the

Kourion-Orchester Münster

.
www.klausstormoboe.de
Born in the Crimea in 1975, Svetlana Fomina passed through the classical Russian education system for highly-talented young instrumentalists. After winning an award in a national chamber music competition she studied at the Gnesin Music Academy in Moscow with Olga Wilkomirskaja, a student of David Oistrach. Fomina then completed her artistic studies in Germany with Helge Slaatto and the internationally-known American violinist,
Michaela Paetsch-Neftel (Berne). While living in Germany, Fomina was engaged by the "Stiftung Kunst und Kultur" (Art and Culture Foundation) of North-Rhine Westphalia for a series in different cities there of symphonic concerts. Fomina also undertook chamber concerts with partners like Michaela Paetsch-Neftel, Liese Klahn, Ralf Manno and Guido Schiefen.
The Duo Estherhazy, which Fomina formed with the pianist Hannes Sonntag, offered her an ideal platform to display her virtuosity to a wide audience. The Duo was celebrated enthusiastically by audience and Press. The critics honoured the enormous technical and interpretative competence, but in particular the emotionally-rich perfection of the Duo playing together, with critics attributing to the Duo Estherhazy a top position for Ensembles of this category of music.
In February 2003 the Duo Estherhazy produced its first world-wide CD, an album with works by Poulenc, de Falla, Franck, and Massenet. WDR 3 (West German Radio 3) declared: "The Duo's conception is working. Singular, different beauty."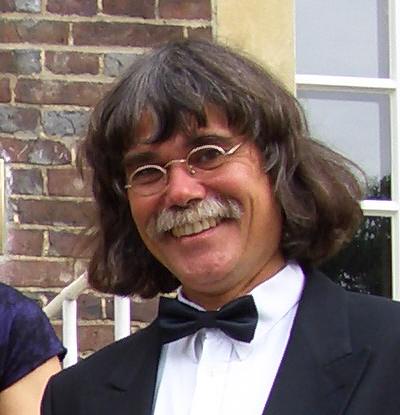 Thomas Loos was Born in Essen-Werden in 1959, Thomas Loos received his first violin lessons at the age of nine. At 13, he switched to viola. He began his viola studies at the Folkwang-Hochschule in Essen-Werden as well as at the Musical High School in Münster. Loos participated in many chamber music projects and CD productions in Germany and abroad, joining extraordinary personalities like
Barbara Doll, Antonio Pellegrini, and Martha Argerich's student, Kristina Marton.
One of his main musical activities since 1990 has been his membership of the Kammerphilharmonie Amadé with its musical director Frieder Obstfeld, their musical interpretations deeply influenced by the violinist and conductor Sandor Vegh (of the Salzburg Camerata and the Vegh Quartet). Through this string school Loos has derived decisive musical impulse. In the centre of his artistic work are concentrated ideas involving the chamber music aspect; musical self-responsibility and initiatives; and the life, vitality and very soul of the sound tone itself.
To permit these principles to flow into his artistic and, indeed, educational duties is for Loos a permanent motivation and effort. He has created an ideal forum for the realisation of his artistic ideals by conducting orchestras since 1989.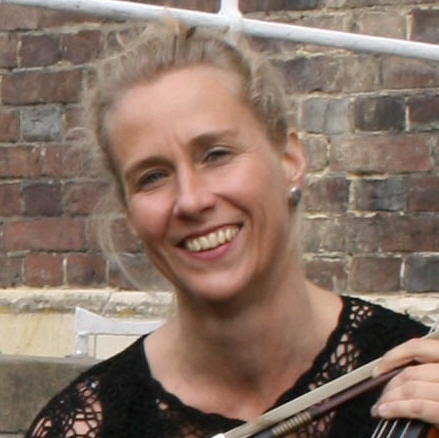 Born on April 22nd 1968 in Konstanz, Germany, Antje Grünwald passed through her first experiences for professional development in the Junges Kammer-orchester Konstanz, as principal leader of the cellos. From 1987 she followed studies at the Cologne/Aachen Music High School with Professor Hans-Christian Schweiker, a student of Boris Pergamenschikow. Through this, Grünwald profited from a school in which technical precision and presentation sounding-power come foremost. While her study of chamber music was always in the centre of this cellist's activities, she also took part in projects with Hans-Werner Henze, as well as playing concerts with the Aachener Salonteufel.
In 1991 Grünwald founded a piano trio that reached into the chamber music class of the Alban-Berg Quartet and performed together with top musicians the most sophisticated Trio literature of the Classic, Romantic and Modern periods. Masterclasses followed with the Kölner Klaviertrio; the Trio Op.8; and the Schubert-Trio Leipzig.
Grünwald's Trio received a stipendium from the Henri-Marteau Foundation and in 1995 won the Förder prize of the German Schubert Society. Concerts followed in the USA.

Nowadays the cellist lives in Münster and currently performs with the Kepler Trio Detmold. She is also first cello player of the Kourion-Orchester Münster. Because of her passionate interest in presenting to wider audiences less well-known and almost lost musical treasures; and her search for still-to-be-discovered old musical jewels, Grünwald has taken on in her repertoire as concert soloist a few of such rarely-performed works, such as solo suites by Benjamin Britten and Max Reger.